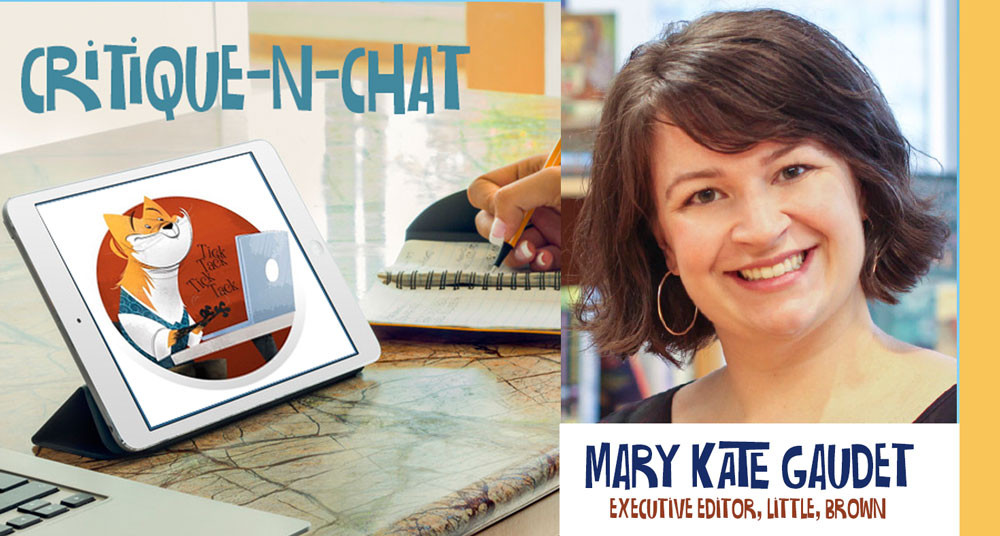 Mary-Kate Gaudet, executive editor at Little, Brown is with us for a Critique-N-Chat session, following her live event: Hey That's Funny! with Heather Alexander. Not only can you register and learn about adding funny to your picture book project, you can submit your manuscript to her and receive her direct feedback on how well you are adding it in! How's that for a true mentoring session straight from the editor's desk.
So... details on registering for your Critique-N-Chat: submission, registering your time, and the webinar registration for your online chat time will be shared all on our new course platform. You will receive updates and news and notifications immediately for your session. This is such a great way to get the professional feedback you need on a project that means a lot to you.

Manuscripts will need to be submitted on or before April 22nd.
Your online session will start on May 13th at 3 PM EST. (Start time is being confirmed now and may change slightly.)
Your manuscript will be returned on May 13th, following the online chat.
That's it. This option is limited to 15 critiques so register quickly before they are gone.