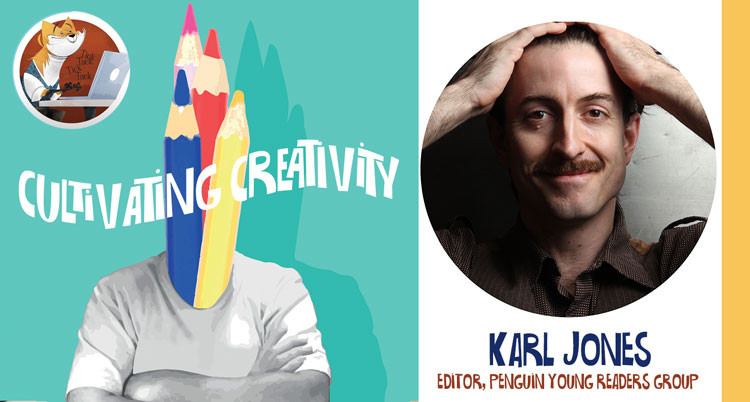 Karl Jones, Penguin Young Readers
June 3 Video Webinar Launch

Plus Monthly Video Motivator and Curriculum Online 24/7


Cultivating Your Creativity Course

As a writer, you must engage your own creative practice consistently and over a significant period
time. In this workshop, you'll learn how to honor and cultivate your own creativity, while learning specific strategies for applying creativity to plot, setting, point of view and character development.

A bit more about Karl
Karl Jones is an associate editor at Grosset & Dunlap/Price Stern Sloan/Cartoon Network Books in the Penguin Young Readers Group started his career in publishing in 2010. He edits middle-grade fiction, format-busting activity books, and licensed book projects for young readers. His authors include the youngest New York Times bestselling middle-grade author of the Just Jake series, Jake Marcionette, and the critically acclaimed stage performer and screenwriter for 2 Broke Girls, Justin Sayre, who debuted his first middle-grade novel, Husky, in 2015. In his free time, Karl makes art, tells stories, and writes funny things for kids and adults, including some of Penguin's own Mad Libs.
WISH LIST: I love what I call "in between" stories, narratives about characters that aren't the obvious choice for a protagonist in a given situation. Among unlikely protagonists for children's books are characters addressing their own otherness and learning to cope and celebrate their uniqueness. I'm looking to acquire middle grade and early YA fiction.