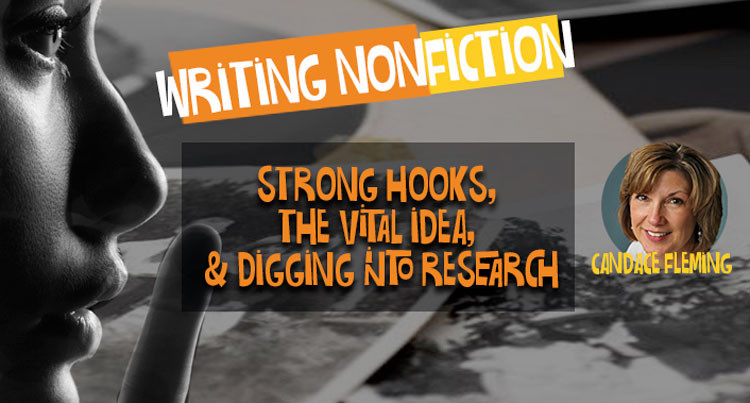 Candace Fleming

Sept 28 @ 6:00 PM EST

Writing Strong Hooks, Vital Ideas, & Digging Into Research

Join us for our webinar on WRITING NONFICTION - STRONG HOOKS, VITAL IDEA & DIGGING INTO RESEARCH. This is Candace Fleming specialty. If you've ever had the opportunity to read even the opening pages of The Family Romanovs or , you will see that Candy gains focus on her nonfiction writing. It really help set her work above others in the market. Come listen to how you can take advantage of this, too.
In this webinar, you will have time to ask questions about your own stories and process, so register, post your questions in the course and come ask them live.We will go live this weekon Thursday, Sept. 28th at 6 PM EST, so come join us!
This is a sample webinar of what awesome information you will receive in our longer Writing Great Nonfiction course, which you are welcome to still join in on. Simply email me, and I will assist you.

This is a great webinar for anyone wanting to turn their ideas and concepts into writing that top-notch editors are looking for and garner that contract. We will record this session and post for you to enjoy for a full month following this event.

Questions?
Contact me at [email protected]