Hi All,
Happy to announce that new Crit-n-chats opened today.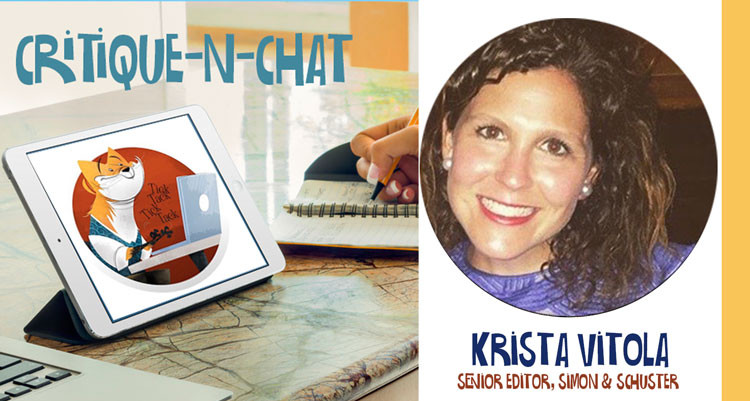 Submit your Crit to Simon & Schuster Senior Editor, Krista Vitola on Sept 10, Chat Oct. 16-17.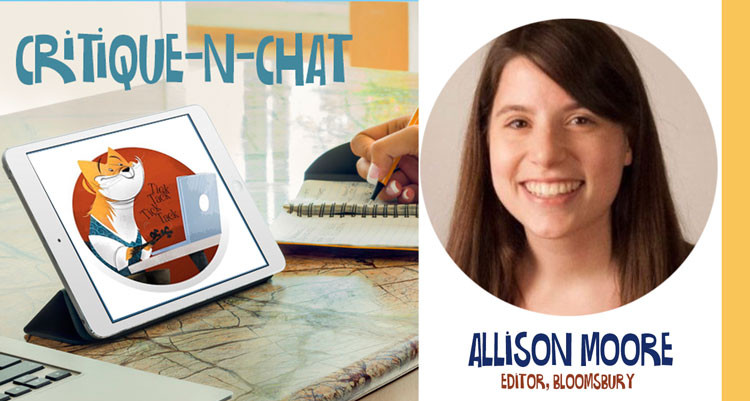 Submit your Crit to Bloomsbury Editor, Allison Moore on Oct. 1, and Chat on Nov. 13.
Register quickly as these will fill fast.
Only a few more spots remain open for the following Crit-N-Chats: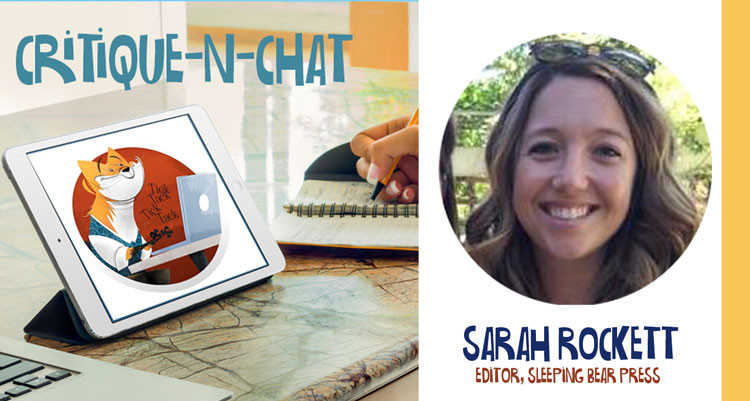 Submit your Crit to Editor Sarah Rockett, Sleeping Bear Press on Sept 1, and Chat on October 21.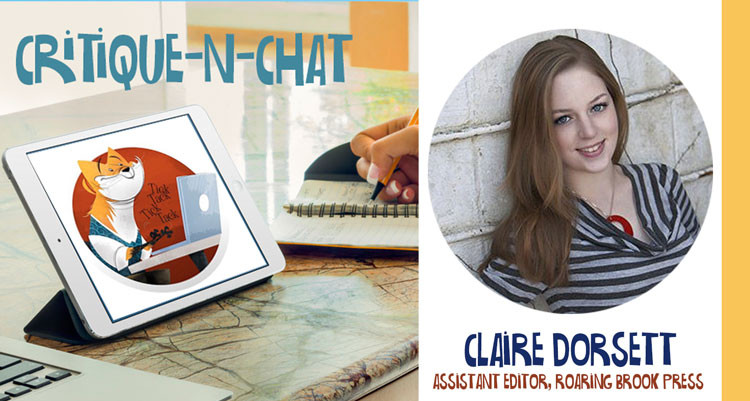 Submit your Crit for Asst. Editor, Claire Dorsett, Roaring Brook Press, on Sept 1, Chat on Sept 19.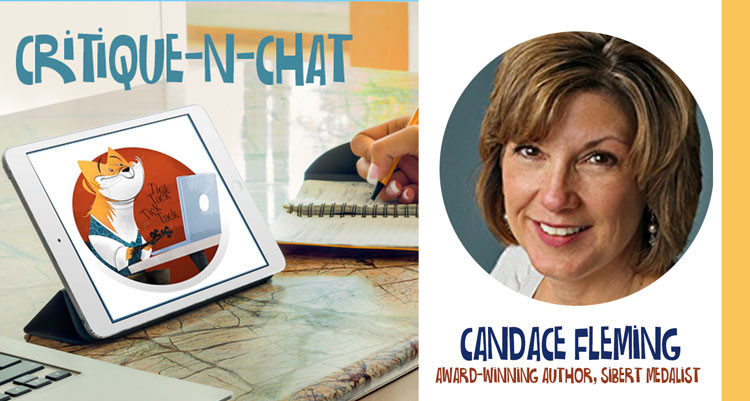 Submit your Crit for Candace Fleming on Sept 10, Crit Oct 10, and Submit in Nov 10, Chat Dec 19—register for one or both and really give that manuscript a workout.

NONFICTION NINJA UNLEASHED Course Begins Sept 14 with Live Webinar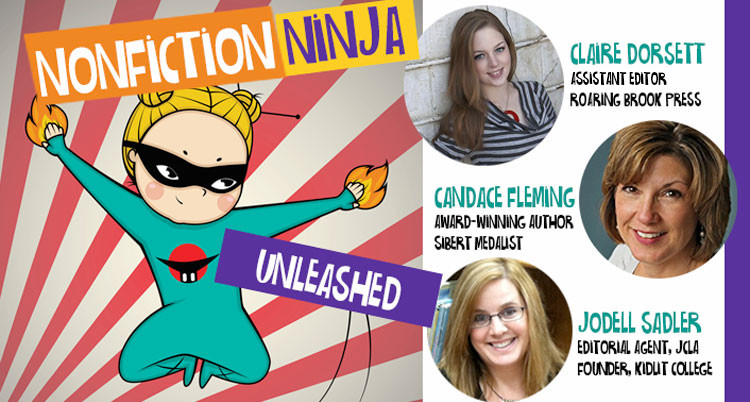 New NONFICTION COURSE offers stellar faculty: Claire Dorsett, Roaring Brook Press; Candace Fleming, Sibert Medalist, and Jodell Sadler, JCLA Editorial Agent and KidLit College founder.
As Claire writes, "You'll get perspectives from an editor, agent, AND author as well as a crash course in everything from constructing your pitch letter to perfecting your back matter. Sign up today!" http://kidlitcollege.org/p/nonficninja-unleased

Our Editor & Agent FIRST PAGES EXPERT REVIEW Moves to October 16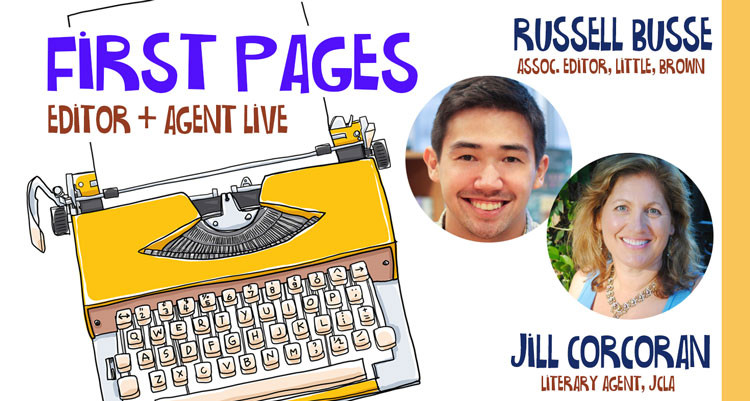 Join us for a look at what editors and agents look for in First Pages. Russell Busse, Little Brown, joins Jill Corcoran, Jill Corcoran Literary Agency (JCLA), to chat about how to strengthen the first pages of PARTICIPANTS projects as well as provide examples of what caught their attention and why. We have 15 spots open for active PARTICIPANTS who agree to hear specific feedback about their work, and others will want to join in as ATTENDEES to get their insider scoop on this important step to earning that pub contract.

Keep writing and keep honing!
Jodell Sadler
Founder, KidLitCollege.org