Calling All KidLit Writers:
I will be online live tomorrow night: Wednesday, Sept. 27th @ 6 PM EST for a SURVIVE & THRIVE LIVE CHAT.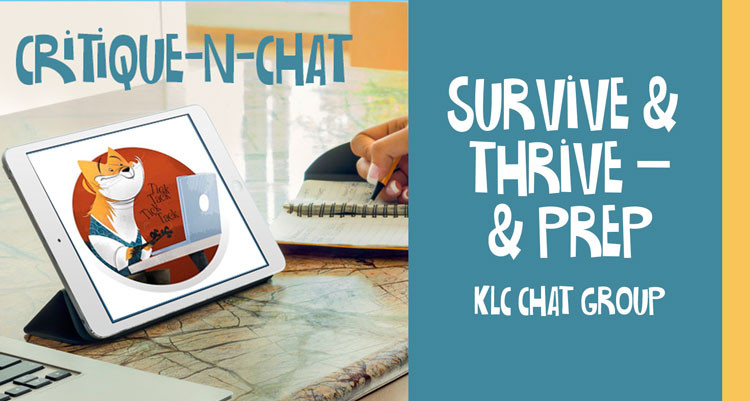 This is your opportunity to ask questions and check connections. If you have questions, or you would like to check how to log in before your next Crit-N-Chat, join us! I will be sharing news and information about upcoming events as well!
I only ask that you click through to pre-register so I know who is coming to our chat party. Stay in, kick back, find a cozy seat at home and log in with us! Pour the wine, sit by the fire and book chat with us, and celebrate the connections your can make in a direct Crit-N-Chat session.
I am also happy to address questions about how to get the most out of your session. How to field tough feedback (because this is the good stuff that will help your manuscript grow), or most anything else.
Here's our live chat Registration URL: https://zoom.us/webinar/register/WN_jssncPLWS126IV...

See you online live tonight.
Happy writing,
Jodell