The Story of How Bob and Joss Got Lost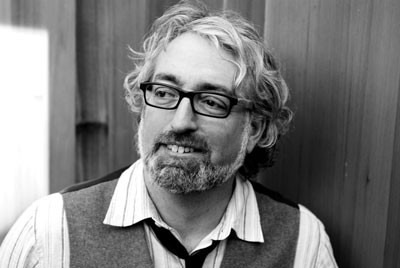 by Peter McCleery
Manuscripts are a lot like babies. They are messy and squirmy and a 24/7 job. But also, no two are alike.Some of my manuscripts are like chiseling diamonds from a mountain. They take years of relentless drilling and chopping and polishing. Others though, like my debut picture book­ BOB AND JOSS GET LOST!, are like little gifts­ from a generous Fairy-Muse who plants them in your head at night while you lay drooling on your pillow.
One morning--this was a few years back when I first started writing children's books--I woke up and had an idea. Or should I say, "ideas." Well, should I say "flitting scenes with two characters talking."They were on a boat in a terrible storm and they were about to crash into rocks and be swept away. It was hilarious.
In my head, the first draft was kind of like a movie. A buddy comedy. And like a movie it was mostly dialogue. My job was to transcribe the funny banter between these two lost friends who spoke like a classic comedy duo. Think Abbot and Costello or Hope/Crosby. There were jokes-a-plenty.
When I finished the first draft I didn't know what it was exactly. Neither did the people I shared it with. In fact, Lynne Marie was one of the first people to see it, way back then! We were in a picture book critique group together and I shared it with the group. The reaction was, "This is funny, but IT IS NOT A PICTURE BOOK." And I sort of agreed with them. I think the reason we felt that way was because the format was a bit unusual. The manuscript was only dialogue between two characters. There was no description or action. In that respect it felt more like a graphic novel than a traditional picture book. Plus, the jokes and story skewed a bit older than the traditional age for picture books.
So I shelved it. For a few years. Then one day I pulled it out and thought, "Hey this was really fun to write." Maybe I should turn it into an early reader graphic novel chapter picture comic book kind of thing. You know, one of those things."
So I did. I added some more scenes and jokes. I built the story up a bit more.I added even more dialogue. It was just too much fun to leave alone.
Then I shelved it again. I still wasn't sure what it was.
Then some time later I queried and landed an agent with it. We submitted it to publishers and landed a two-book deal with HarperCollins.
My editor assumed I had written a 32-page picture book. I didn't disagree.
And now that I have the book in my hands and marvel at the vibrant, expressive illustrations by Vin Vogel and how he managed to merge all the best elements of comic books and picture books into one, I thank that generous Fairy-Muse who planted the early seeds of BOB AND JOSS GET LOST! into my brain that night.
More About Peter. Peter McCleery is the author of the hilarious Bob and Joss series of children's books, Bob and Joss Get Lost! (available February 2017) and Bob and Joss Take a Hike! (coming in 2018). He lives with his wife and two children in Portland, Oregon where he occasionally gets lost. His favorite things include kids (and adults) who laugh. He's also written for Highlights magazine and for grown-ups on the McSweeney's humor website. You can find him at www.petermccleery.com, on Twitter: @pmccleery and on Facebook: @petermccleeryauthor.

Today's Gift-Away: Peter is gifting Bob and Joss Get Lost!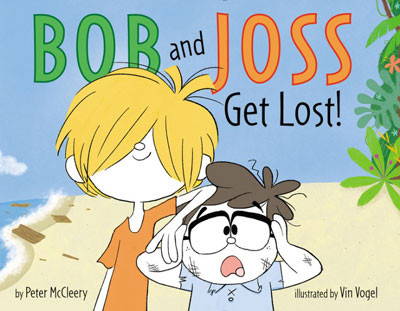 Bob and Joss Get Lost! by Peter McCleery, Illus. by Vin Vogel (HarperCollins, February, 2017). Perfect for fans of I'm Bored, Bob and Joss Get Lost! is a hilarious story about two friends who get shipwrecked on what may or may not be a deserted island.


Thank you, Linda Hofke, for sharing your wine-time comment. You win copy of Bob and Joss Get Lost! by Peter McCleery, Illus. by Vin Vogel (HarperCollins, February, 2017).
She writes, "I guess some manuscripts are like wine. They age well. So grab a bottle of red and start writing!! But seriously, I think many of my stories have benefited from putting them aside for a while. I can get too close to a story and lose all my objectivitiy. When I let it sit, I come back with new ideas and ways to fix it. And if I come back to a story time and time again and don't make any progress I file it in my "great idea/didn't work" file. Who knows? Maybe one day I just might find a way to fix it. If not, there's always that glass of red. :-)"
REMINDER: To qualify for a gift-away, you must join in our 2nd Birthday Bash class and comment on the blog or class posts to be eligible for the daily prizes. And we'd be thrilled if you'd share where you gave us a tweet or posted a positive for us to day as we continue to grow to serve writers and illustrators of kidlit. Please post our badge as your facebook post and give us a loud little Happy Birthday on FB.

— — — — — — — — — — — — — — — — ARE YOU REGISTERED? — — — — — — — — — — — — — — — — — — —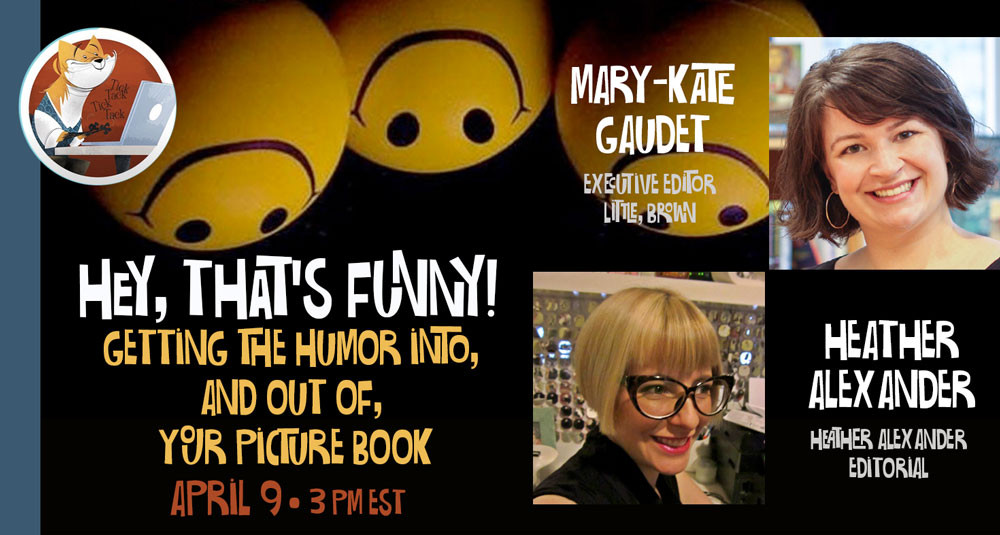 WARNING: This webinar will be fantastic and offer over-the-top fun with these two industry professionals. Added bonus? Agents and editors love funny. Those who harness the power of comedic pause and pull out the funny will get noticed. Will this be you? Register now!