Today KidLit College Celebrates Robin Newman!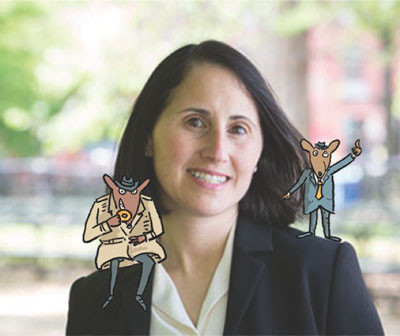 Figurative Language Is a Goldmine for Writers
Metaphors, Similes, Idioms, Puns, and More! Oh my!
By Robin Newman
As writers, we spend hours working and reworking (and reworking!!!) the basic elements of our stories.
Compelling characters. Check!
Central theme. Got it!
Plot with a solid story arc. On it!
Conflict. No problem!
But beyond those basic elements, what can we do to put some extra icing on the cake? Add figurative language, of course!
Figurative language is simply a non-literal description that compares an object or person to something else. It includes metaphors, similes, hyperboles, onomatopoeias, clichés, idioms, and puns.
Why is figurative language so important? So glad you asked.
Figurative language teaches kids to go beyond the literal meaning of words; enriches their own writing and vocabulary; and helps kids better visualize the text. Figurative language is especially invaluable for developing comprehension and language fluency. Puns or wordplay (the good old double entendres) also add an extra layer of fun to a story that can help kids really sink their teeth into your books.
If I haven't already convinced you of the importance and super duper coolness of figurative language, here's another good reason: teachers and librarians love books with figurative language. It gives them one more reason to buy your book, and perhaps use it as a mentor text in the classroom.
Figurative language can be tailored and personalized for your kind of story whether you're writing board books, picture books, chapter books, or YA. And the Internet is truly your oyster when looking for that perfect idiom or pun. Below are a few good resources:
In my early drafts of The Case of the Missing Carrot Cake, I ended most chapters with the catchphrase, "The situation was not looking good. Not good at all." My amazing editor and publisher at Creston Books, Marissa Moss, suggested that I finish each section or chapter with some kind of food, farm, or animal-related pun. So, this is how the text changed:
Chapter 2: This case was going to be a hard nut to crack. A hard nut indeed.
Chapter 3 – Frankly, this case was moving slower than molasses. Slower than molasses indeed.
Looks like Hot Dog's got himself in a pickle . . . A pickle indeed!
With some luck, maybe we'll catch our thief red-handed. Or frosting-handed as the case may be!
Chapter 4 – I was beginning to think our goose was cooked. Cooked well done indeed.
And when I was making my revisions, I didn't stop there. I added puns and wordplay wherever it seemed a good opportunity to have some fun. By the time I was done with the second book in the series, The Case of the Poached Egg, I was pretty sure I had almost every egg and chicken idiom or pun that's out there.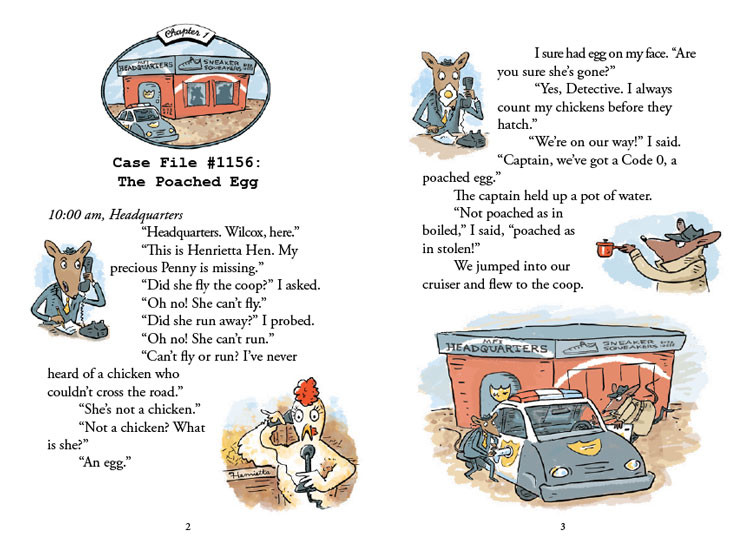 So, I'm hoping that I can egg some of you on to consider adding more figurative language to your writings. In a nutshell, just trust me, it's a blast.
More about Robin Newman. Raised in New York and Paris, Robin was a practicing attorney and legal editor, but she now prefers to write about witches, mice, pigs and peacocks. She lives in New York with her husband, son, goldfish, and two spoiled English Cocker Spaniels. Robin can fond on [email protected], facebook, and online at RobinNewmanBooks.com.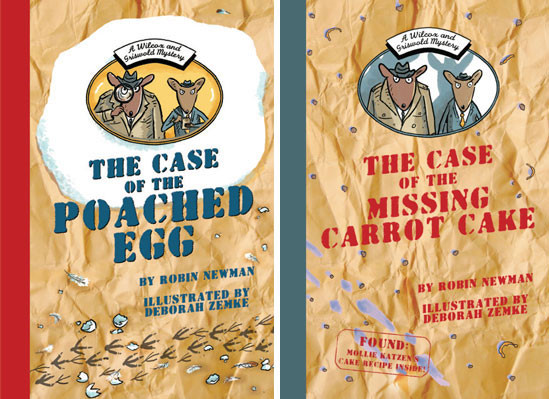 Robin will gift-away a copy of both The Case of the Missing Carrot Cake and The Case of the Poached Egg. Two books, two lucky winners!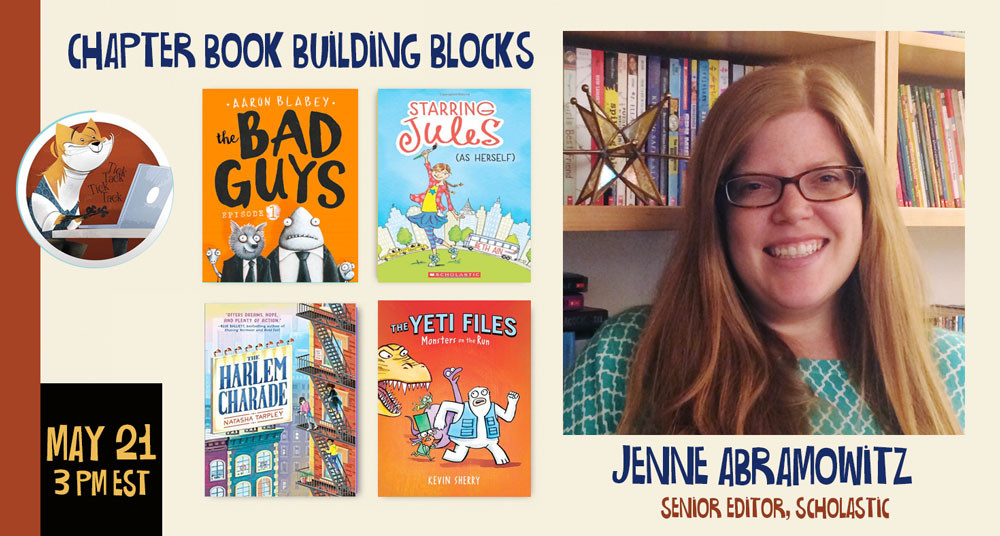 KidLit College will gift-away a seat in Jenne Abramowitz's Chapter Books Building Blocks workshop! If you are not already registered, register now! This one will be really great!
Crit-N-Chats are still open for Karl Jones, Heather Alexander and Ariel Richardson.
For your chance to win, please post to our BLOG or BIRTHDAY BASH COURSE and share your craft ideas with us!