Today, KIDLIT COLLEGE Celebrates Holly M. McGhee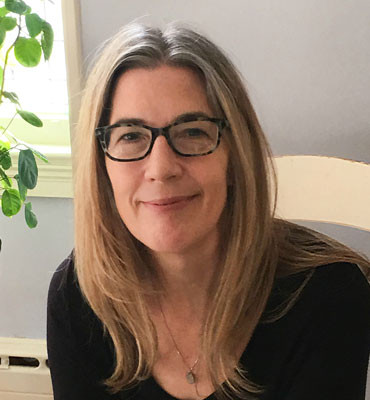 Photo credit: CRS


Best Work

by Holly M. McGhee
Kate DiCamillo once told me that you have to "like the person you're going to wake up to tomorrow." And I think this applies to writing, especially. The building block I'd like to highlight is something that is particularly pertinent to me right now—it's the idea that as long as you have done the very best you are capable of at the time you turn your final manuscript in, as long as you have left it all on the page to the best of your ability, notwithstanding the fact that you will continue to grow as a writer, then the rest of what happens is just what happens. You will have no regrets about the work that is published.
I come back to this time after time because there is a sense of inner peace that comes with the knowledge that you gave your story everything you had at the time. It creates an imperviousness to your critics, and there will always be critics. It gives you a personal coat of honor that nobody can see but that always have on. At Pippin, the literary agency I founded, our motto is: The World Owes You Nothing; You Owe the World Your Best Work. Following this guideline will give you stability and balance throughout the publication process.
BLURB: Holly's latest project is Matylda, Bright & Tender, about which Gary Schmidt said the following: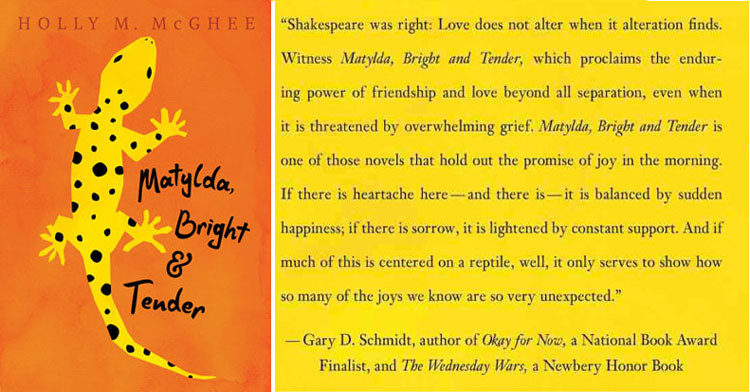 Holly will be doing a COME WITH ME signing at BEA and a Books of Wonder Event for Matylda this coming Sunday. Check out her website for more information: http://www.hollymcghee.com/. Come With Me releases September, 2017. Here's a peek at the few spreads featured on Amazon: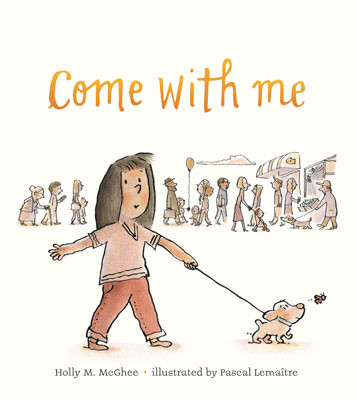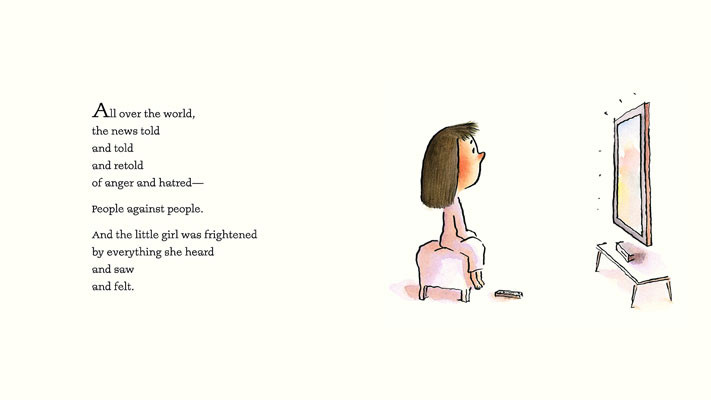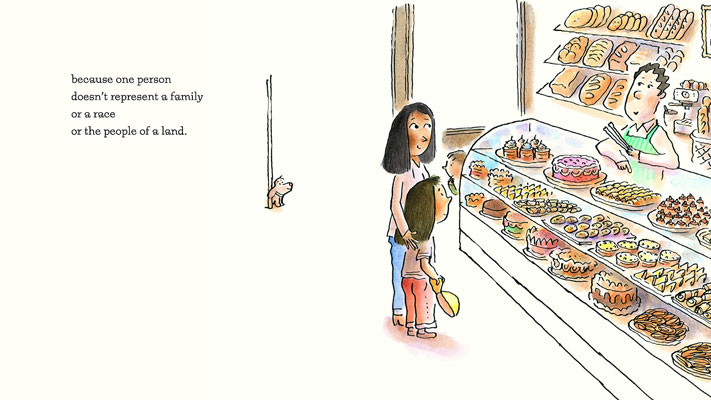 More About Holly. Holly M. McGhee's debut middle-grade novel, Matylda, Bright & Tender was published by Candlewick Press in March 2017, and will be followed by Come with Me, a picture book illustrated by Pascal Lemaitre (Putnam, September 2017). She formerly published three picture books and a chapter book series under pen name Hallie Durand. She is also the founder and president of Pippin Properties, Inc., a boutique literary agency based in New York City, whose clients include Kate DiCamillo, Katherine Applegate, Doreen Cronin, Jandy Nelson, Nina LaCour, and Jason Reynolds. She lives with her family fifteen miles west of the Lincoln Tunnel in Maplewood, New Jersey. Holly can be found on twitter @hollymcghee, on facebook, tumblr, and on her website hollymcghee.com. You can also follow her at Pippin on twitter @lovethepippins, and facebook.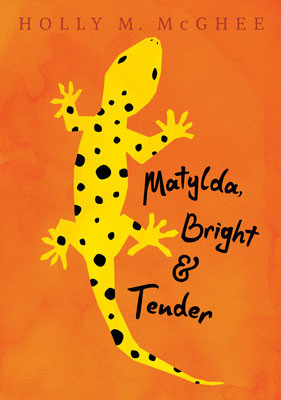 Prizes: Holly will gift her debut middle-grade novel, Matylda, Bright & Tender, as well as one fast pass to the top of the Pippin Properties slush pile! You just might be the next submission Holly reads! One winner for the FAST PASS will be selected and submissions will be e-delivered by KIDLIT COLLEGE as FAST PASS REQUESTED.
Comment here, on the KidLit Blog or in our Birthday Bash Course page <http://kidlitcollege.org/courses> to win!