Today, KIDLIT COLLEGE Celebrates Eve Porinchak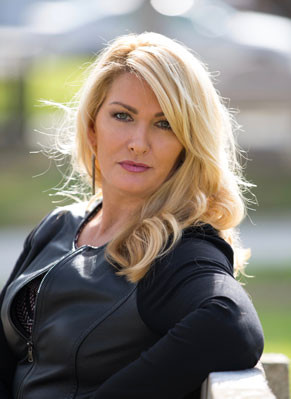 WRITING FOR THE CHILDREN'S AND YOUNG ADULT MARKET:
DON'T WRITE TO THE TREND. INVENT THE TREND.

by Eve Porinchak

As a literary agent (and soon-to-be-published Young Adult author) the most common question new authors ask me is "What is selling right now?" While this is a valid question, when answering I always think about what Madonna said in a mid 1980's interview (Yes, I am that old. Moving on…). She expressed – and I'm paraphrasing here – that her dramatic catapult into international success was the result of her ability to shun trends. The most iconic female artist in history (at least in my lifetime) was essentially saying, Don't cave to trends. Invent the trends. I absolutely love this idea!
In a children's literature world saturated with zombies, wolves, fairies, and dystopian heroines, what will make your manuscript stand out for an agent or editor and – most importantly – readers? One element that super successful picture books, middle grade, and young adult books share is a fresh voice and/or perspective on the story's theme.
Consider some of the most influential children's books of our time. Take a look at the astronomical success of The Catcher In The Rye (JD Salinger), Harry Potter (JK Rowling), The Fault In Our Stars (John Green), If You Give a Pig a Pancake (Laura Numeroff), Go Ask Alice (Anonymous), and Thirteen Reasons Why (Jay Asher), and think about what they all have in common. Is the subject matter completely new? Not necessarily. The magic ingredient they all share is this: An unusual way to tell a story and an innovative perspective the world had never really seen before. I also happen to know that these were passion projects for each of these authors. Quite simply, they had to write these stories. It was never about money, sales, or trends. These stories grew from deep within the psyche. And, although they were all rejected ad nauseam, each of these superstars knew they had something special. They were creating trends, not following them.
While I am not suggesting that I'll ever come remotely close to the fame of the authors mentioned above, I'll add a personal example to illustrate my point. I spent 14 years (from 2001 to 2015) learning the "rules" of writing stories. I focused on writing what I knew a lot about (primarily the struggles plaguing impoverished inner city youth). However, I was writing these fiction stories in very "familiar" ways. That was the term editors constantly provided while (kindly) passing on my manuscripts. My writing became clichéd, overdone, and stilted. I followed the rules – to a fault. But something clicked in the summer of 2015 when I took a step back from writing to focus on agenting.
That June, a bunch of puzzle pieces – that had been floating around and brewing for some time in my brain – finally came together in a tangible way. During the ALA annual conference in San Francisco, I had a serendipitous breakfast meeting with a VP/Publisher at Simon and Schuster. I almost did not attend. After all, I was a brand new agent, had nothing to pitch, and it was a 7am meeting. Not my best time of the day! I tagged along with Jill Corcoran, hoping I'd at least score some chocolatey caffeine concoction at the fancy hotel restaurant. YA nonfiction was just becoming more of a "thing," especially with the brilliant Steve Sheinkin's BOMB and Most Dangerous gaining readers and awards at light speed. Jill and the editor were discussing how tough it is to raise teens, and between bites of omelet, Jill says, "You think our teens are tough. Eve teaches teens in jail." Minutes later, I was yapping feverishly about teen crime, and all my ideas for books, based on kids I'd known and headline-grabbing cases I'd been involved with peripherally. Soon I had somehow coherently combined my love of working with incarcerated teens and my fascination with their unbelievable stories and proposed a "new" genre for young adults that had not been done before: Teen True Crime. Turns out, that VP/Publisher had been nudged by her boss at S&S to find a way to venture into YA nonfiction, specifically focusing on the incarcerated.
The rest is history, I suppose. The main thing I've learned in my 16 years of easing my way into this business is that every editor and agent is searching for the next big thing. And it very well may be that idea that's been percolating in your psyche for years. Keep writing what you know, what you love, what haunts your dreams. But whether you tell your story backwards, from the viewpoint of a running shoe, or completely in haiku, make it uniquely yours. Don't worry about the trends. Take risks. Invent a trend. It may just catch on. Before you know it, you could be transformed into the Madonna of the literary world.
More About Eve. Eve Porinchak is a Young Adult Author and Literary Agent with Jill Corcoran Literary Agency.
Since earning a degree in Biology/Psychology from UCLA, Eve has spent much of her time in and out of prison – as a creative writing teacher and advocate for teen inmates. Eve also serves as an aid worker in Tijuana orphanages, and a literary agent with Jill Corcoran Literary Agency. A former medical student, child welfare social worker, and first grade teacher, she writes stories featuring youth who have been underrepresented in children's literature, such as those born into gang life, the abandoned, the incarcerated, and war refugees, who – ironically - have the most fascinating tales to tell. ONE CUT is Eve's first book, which will launch the new teen true crime line from Simon and Schuster; SIMON TRUE:
Real Stories/ Real Teens/ Real Consequence.

Today, Eve will gift-away a copy of her book, ONE CUT. We will also be awarding one lucky winner of a FAST PASS direct submission to her. Comment here: on our BLOG or on our Birthday Bash COURSE to win!