Let's take a little vay-cay from the whole post-after-post experience to take time to celebrate those who continue to share their expertise with us here at KidLit College. Everyone join me in celebrating some of the extraordinary presenters coming to us live!

Today, we celebrating Neal Porter!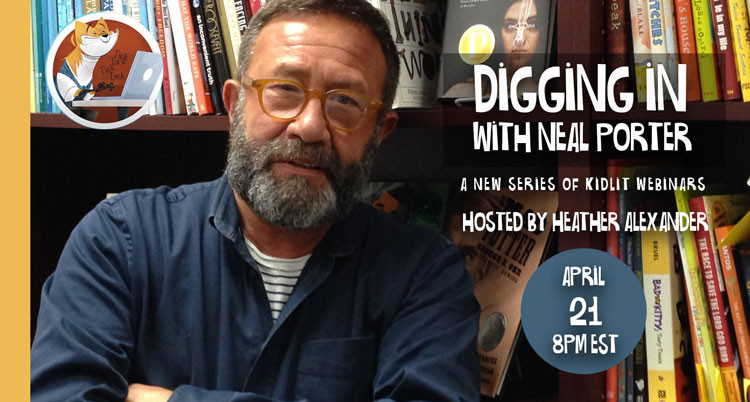 Neal will launch live with us in a few short hours for DIGGING IN, THE BIG INTERVIEW WITH NEAL PORTER ... this evening at 8 PM EST ... and I've got my wine and cozy spot all picked out t enjoy this extraordinary event. I cannot wait to hear the conversation between Neal and Heather. He's just coming back from the Bologna Book Fair with a whole lot of insights on what is moving and shaking up the industry right now. Register.

Today, we also celebrate Karl Jones, Penguin Young Readers.

Not only has Karl done webinars (Foot in the Door, Writing For Hire), he's also very committed to helping writers harness their creativity which cultivates better books. He's joining us to chat about just this in a one-of-its-kind event that will inspire and help you nurture your creative journey month by month.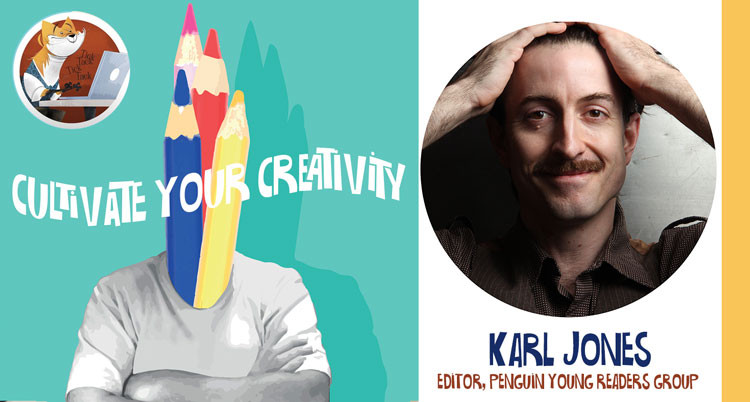 Karl will be launching CULTIVATE YOUR CREATIVITY in June! This will start with an online webinar the first weekend in June (Yes, June 3rd) so mark your calendar, and will then follow-up monthly with an inspirational video just for you, which will also post on the first weekend of each month for a whole year! Yes! A whole year of Karl inspiring your writing journey, sharing with you his insights and interesting angles on the writer's life and what it means to harness your creativity and thrive as a writer!

So, see that registration for this is now open ... so join the fun. Register.
Plus, we celebrate author Ann Whitford Paul.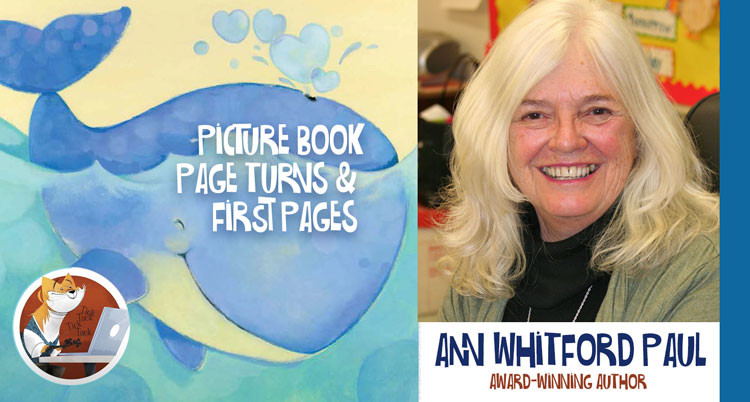 Tomorrow, writers and writer-illustrators will be working with Ann Whitford Paul on PAGE TURNS AND PICTURE BOOK DUMMYING, a two-webinar event.If you are wanting to participate and not able to be at the live session, no problem. We host our webinar event replays in your course curriculum page for you to enjoy at your convenience. Register.

And if that's not enough, we also celebrate Heather Alexander!
Heather's Crit-N-Chat registration ends tomorrow, so hold your spot now if you want some of he best advice you can get on your work.
We will be hosting Ariel Richardson and Jenne Abramowitz soon with specialized webinars: Novelty Projects and Chapter Books, respectively—Oh, my!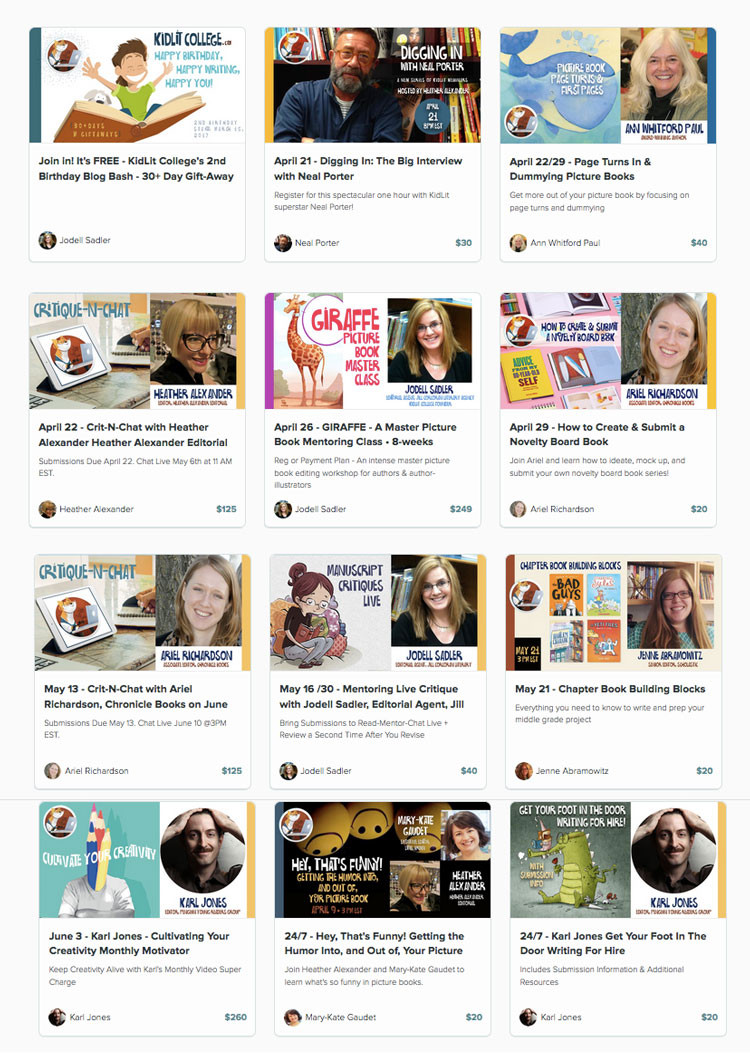 So it's a big Happy Birthday, KIDLIT COLLEGE! Let's keep celebrating the building blocks to success and writing strong and our strong community that thrives on placing quality literature on the bookshelf and into the hands of diverse readers.

Happy writing day,

Jodell Sadler