Two Editors, One Awesome Webinar on Writing Nonfiction.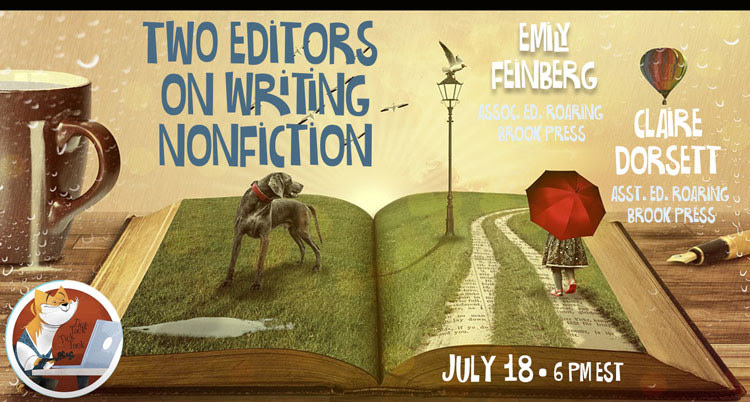 We have Emily Feinberg and Claire Dorsett Talking Live about Writing Nonfiction: What they love, what they look for, and what writers should do to prep their material, and we will make time for questions. Can you believe it? Not just one editor but two will be with us... so jump online and enjoy or register for our replay.
Can it get any better?

Yes!
Two Editors, One Awesome Webinar on Writing Nonfiction + Submission Opportunity!
Claire Dorsett will be taking submissions, one submission per participant, following this event for up to two months. You will be provided the details for this in our course after our webinar completes.
Register today and hold your spot. We go live on July 18th at 6 PM EST (NY time).
Once registered, feel free to send your question to [email protected] and we'll share these with our editors prior to our event. There will also be time to post questions to the chat as Emily and Claire are live and online.
Can't make the webinar? No worries. Simply log in later and watch our replay at your convenience. You have access to this for two whole weeks following our event and our submission information and code will be shared following the event. It will appear on in one place for your convenience 24/7.
I hope you will be joining us for this fun-fabulous learning opportunity!

Happy Writing!
Jodell
KidLitCollege.org