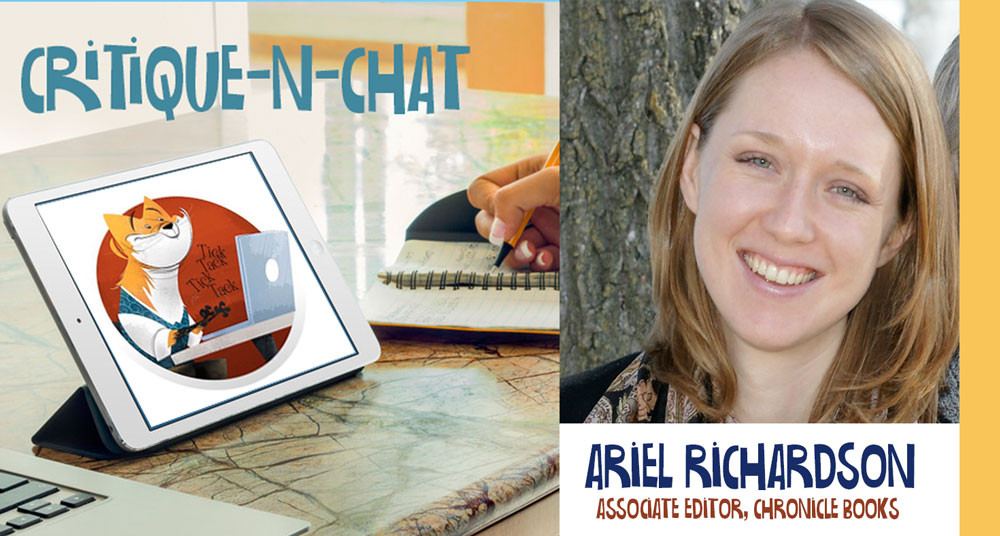 Ariel Richardson is back with us for a Critque-N-Chat session, following her live event. Not only can you register and learn about sending in a Novelty book or other project, you can submit your project for critique and Ariel will help you package it and provide feedback. How's that for a true mentoring session straight from the editor's desk.
So... details on this opportunity includes Registering for your Critique-N-Chat and signing up for your online chat time. Unlike previous events, all of this happens in one course platform, where you will see and receive updates and news and notifications immediately for your sessions. Love it! Right? (Or you are saying, It's about time, Sadler!) Either way, this is such a great way to get the professional feedback you need on a project that means a lot to you.

Manuscripts have been shared with Ariel.
Chat Live on July 8 @ 2 PM EST.
Your manuscript will be returned, following the online chat.
That's it. This option is limited to 15 critiques so register quickly before they are gone.