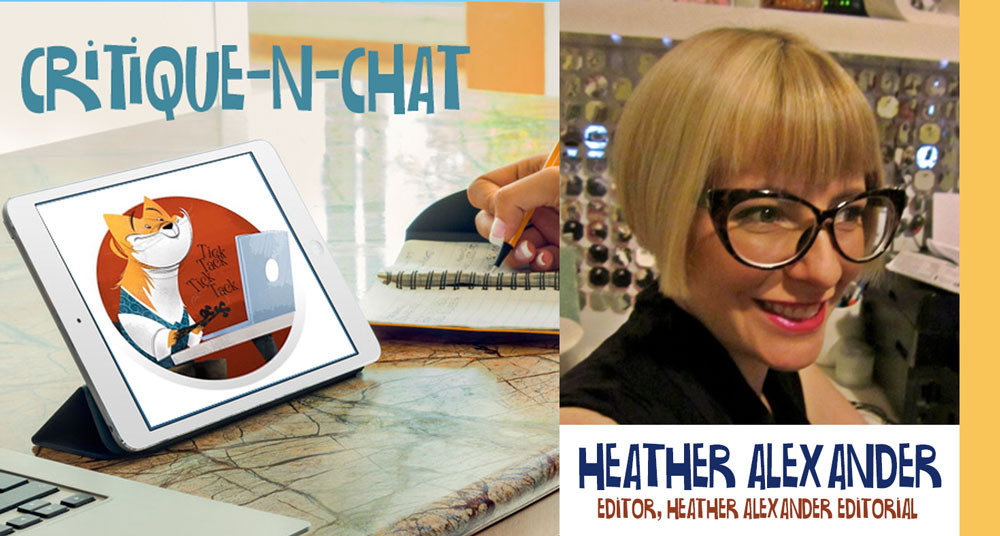 For nine years,Heather Alexander has worked with authors and artists in children's book publishing to shape their stories into the best books they can be. She was most recently an agent with Pippin Properties, representing authors and artists for their picture book, middle grade, young adult, and graphic novel projects. Before that, She was in editorial at Dial Books for Young Readers at Penguin Random House where she worked with award-winning and New York Times bestselling authors and illustrators. Find her on twitter at

So... details on registering for your Critique-N-Chat: submission, registering your time, and the webinar registration for your online chat time will be shared all on our new course platform. You will receive updates and news and notifications immediately for your session. This is such a great way to get the professional feedback you need on a project that means a lot to you.

Manuscripts will need to be submitted on or before April 22nd.
Your online session will start on May 6th at 11 AM EST.
Your manuscript will be returned on May 6th, following the online chat.
That's it. This option is limited to 15 critiques so register quickly before they are gone.