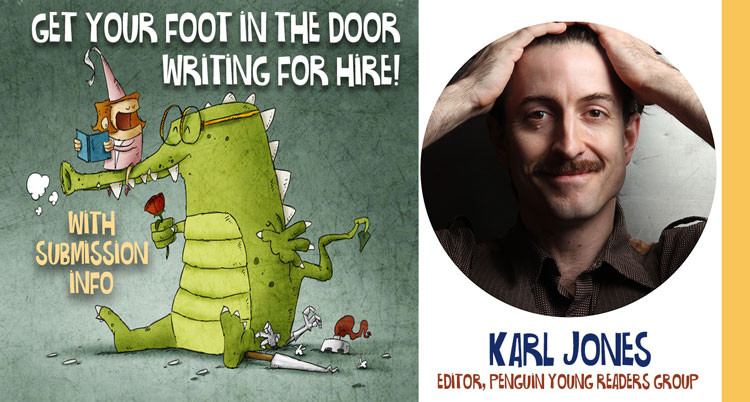 Karl Jones, Penguin Young Readers
24/7 Video Access + Includes Submission Information & Additional Resources

Writer-for-hire projects provide great opportunities to keep writing and get paid to write. Aspiring authors looking to get original works published in the world of children's literature can build their resume, hone their craft and develop relationships with kidlit editors in surprisingly dynamic ways through licensed and original IP ("intellectual property") book projects. Learn how to get your foot in the door in more ways than one with Karl Jones, an associate editor at Penguin Workshop/Grosset & Dunlap/Cartoon Network Books and PSS! as he shares his experience in editing over sixty licensed titles and original IP books in his time with Penguin Young Readers. Register now.

A bit more about Karl
Karl Jones is an associate editor at Grosset & Dunlap/Price Stern Sloan/Cartoon Network Books in the Penguin Young Readers Group started his career in publishing in 2010. He edits middle-grade fiction, format-busting activity books, and licensed book projects for young readers. His authors include the youngest New York Times bestselling middle-grade author of the Just Jake series, Jake Marcionette, and the critically acclaimed stage performer and screenwriter for 2 Broke Girls, Justin Sayre, who debuted his first middle-grade novel, Husky, in 2015. In his free time, Karl makes art, tells stories, and writes funny things for kids and adults, including some of Penguin's own Mad Libs.